Evictions before and after COVID moratoriums
BY EMMA GRAZADO
Evictions filings dropped dramatically in April and May when state and federal eviction moratoriums were put in place. But as the moratoriums have been lifted, filings have ticked back up in all of the counties analyzed by the Howard Center.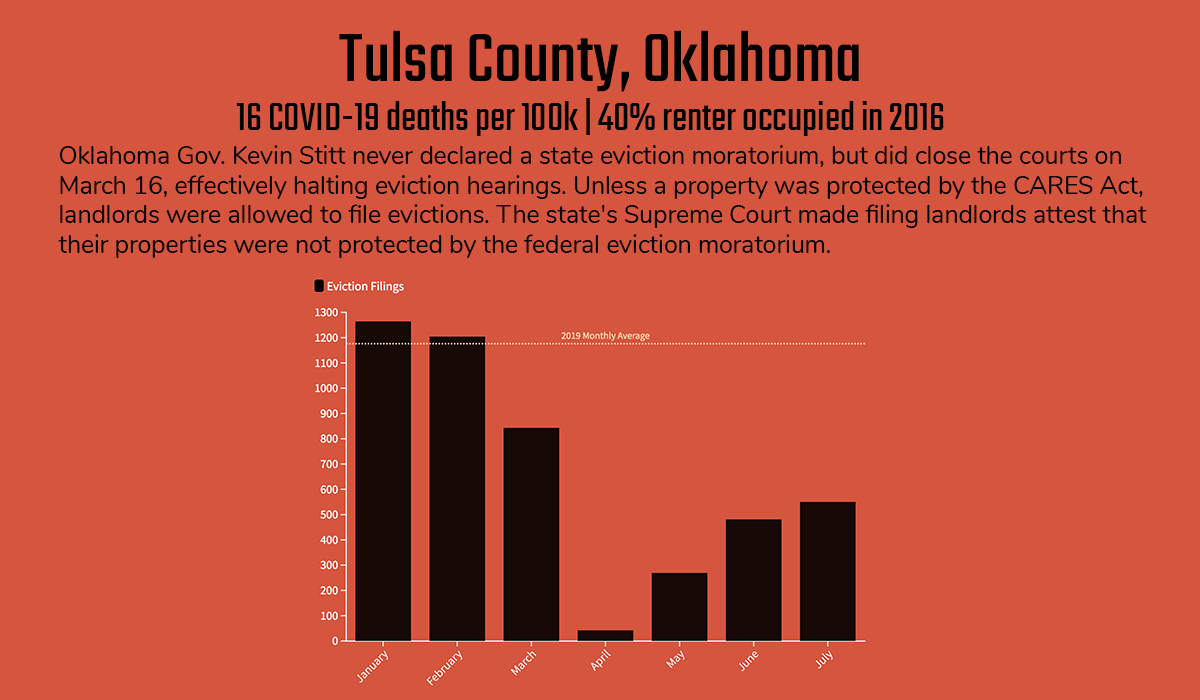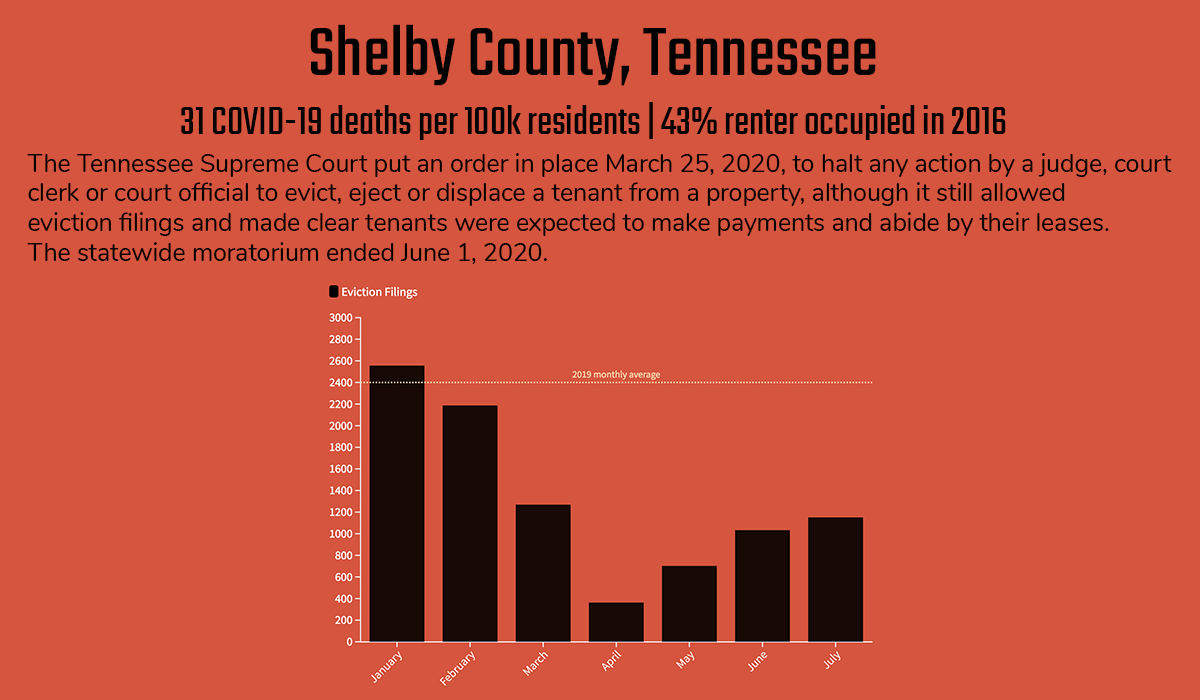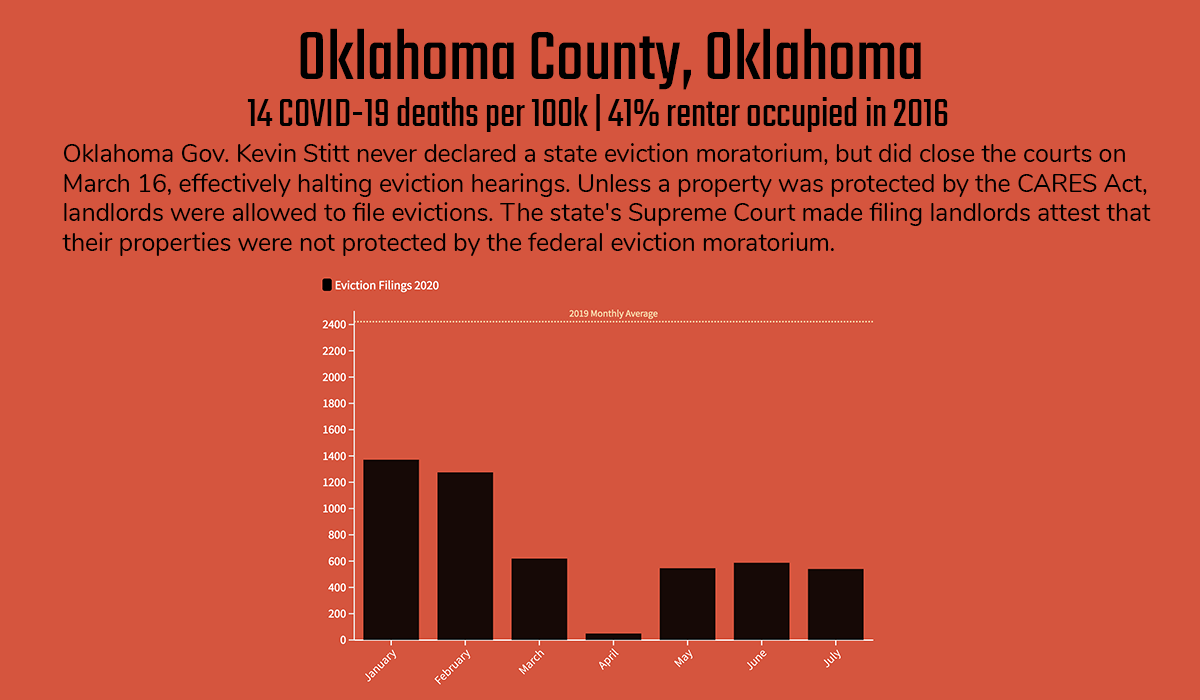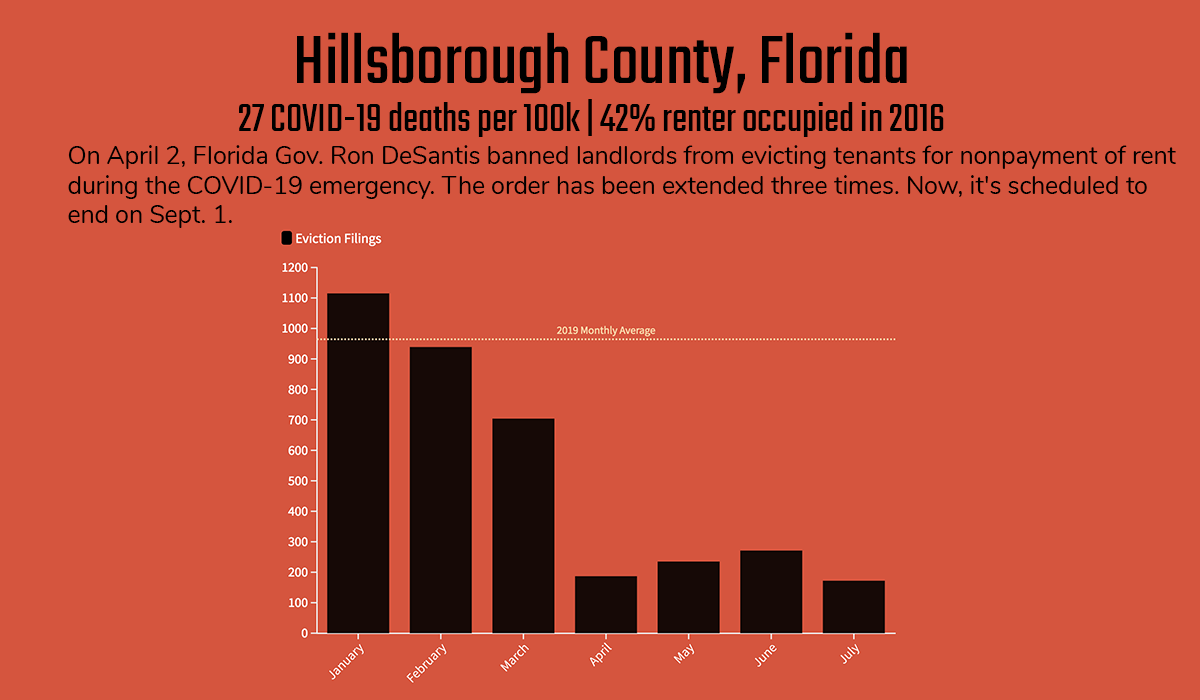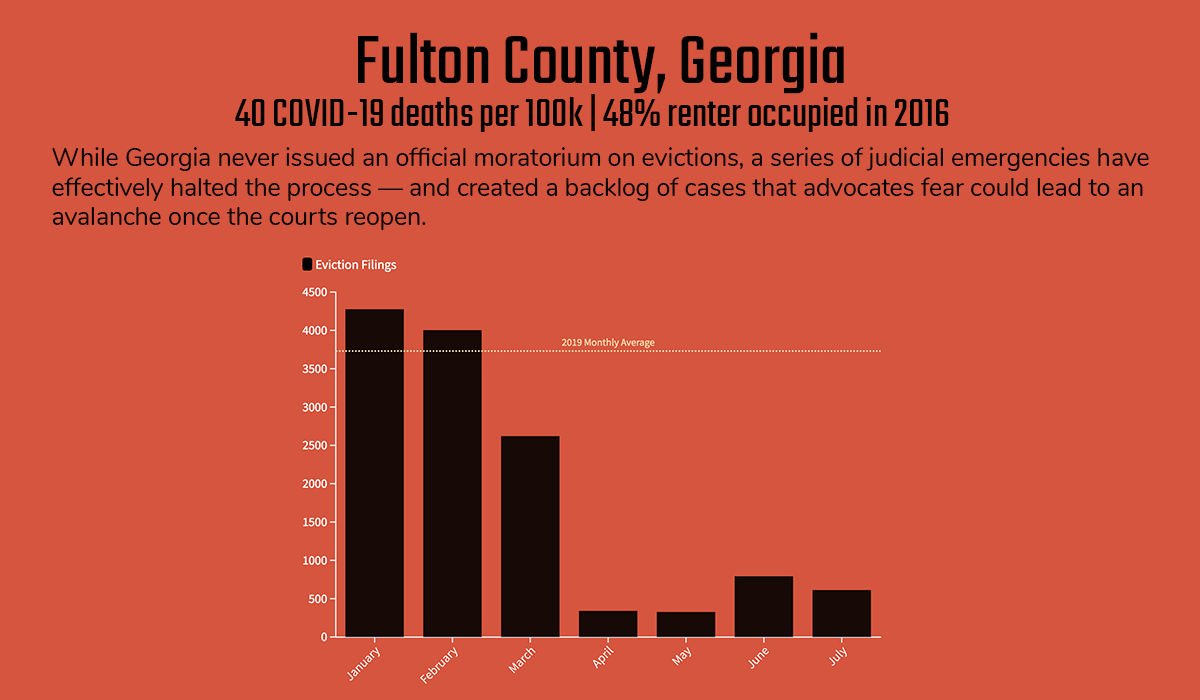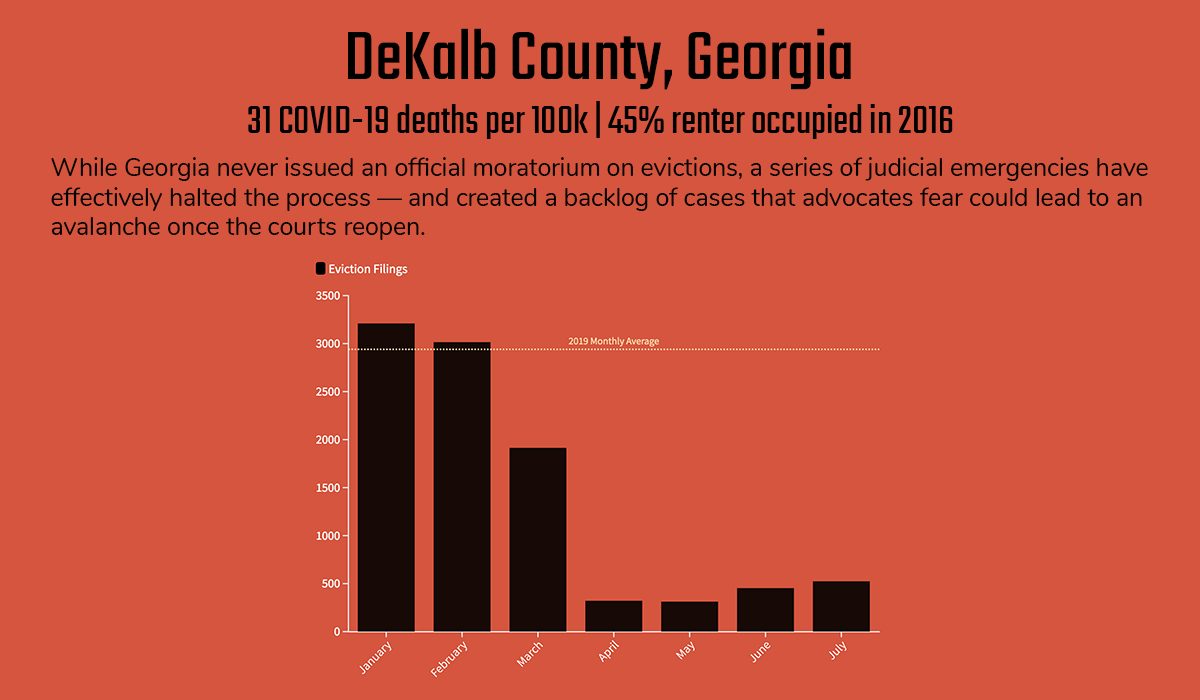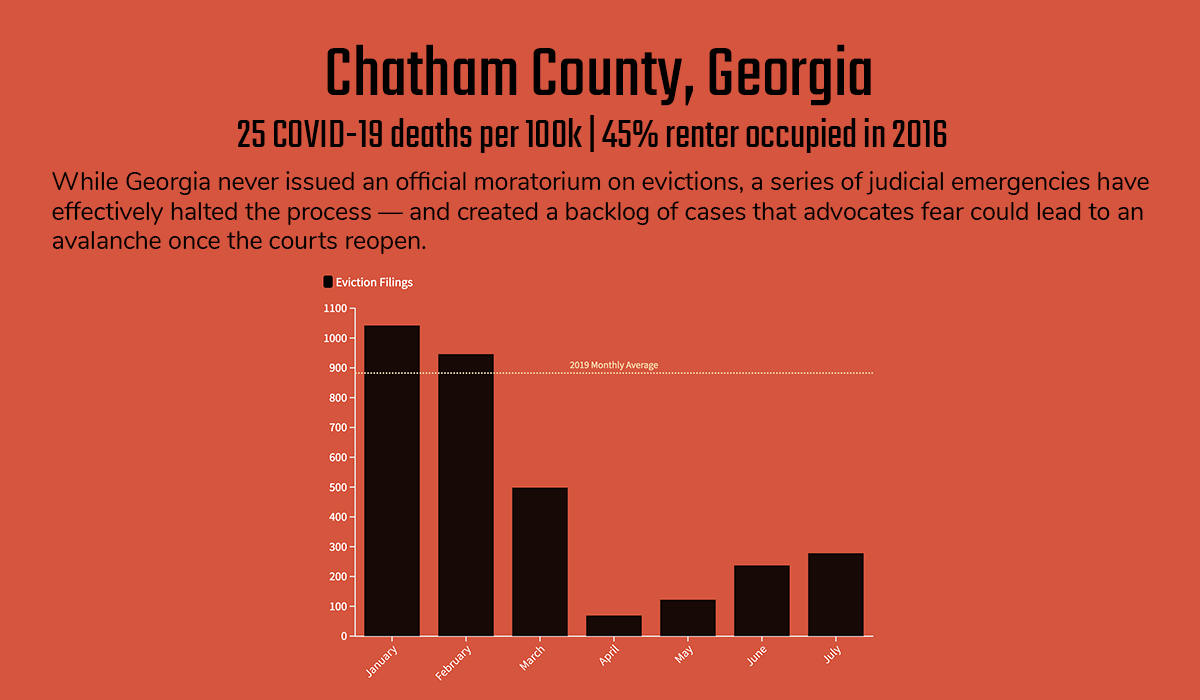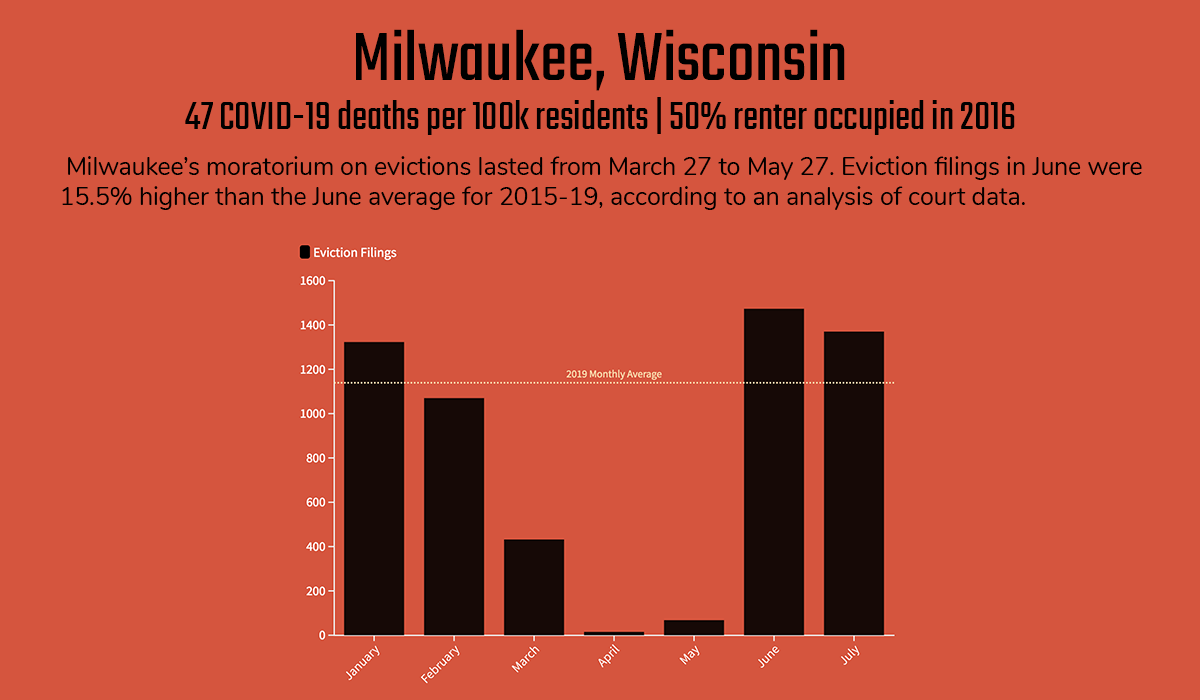 Sources: Howard Center collection of court records, Howard Center analysis of New York Times COVID data, Emily Benfer/Wake Forest, Eviction Lab and U.S. Census.
COVID-19 has put many renters at risk of eviction, but how does it work?
BY JENNA COHEN AND EMMA GRAZADO
The state of evictions in the United States
BY EMMA GRAZADO
Many states across the country have stopped eviction proceedings and instituted other protections for renters since the onset of the COVID-19 pandemic. The map below examines which states have some statewide eviction protections as of Aug. 14, 2020.